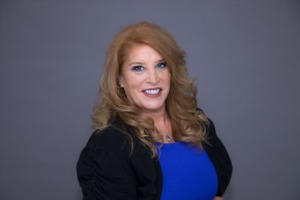 Hailing originally from the charming state of New Jersey, I boldly decided to follow my heart and embark on a new adventure in the Phoenix desert over 20 years ago. It was a leap of faith that I'll forever be grateful for, as it brought me to this remarkable state I now call home. Embracing the warmth, the culture, and the unique spirit of Arizona has been a journey that's shaped my understanding of what truly makes a house a home. 
Before my real estate journey, I spent years as a dedicated school administrator, nurturing young minds and fostering a sense of community. My background in education has honed my skills in understanding needs, communicating effectively, and finding creative solutions. 
As your realtor, I'm not just here to help you buy or sell a property – I'm here to bring your vision to life. Whether you're a first-time homebuyer eager to find that perfect starter home, a growing family in search of more space, or a military member stationed here, I'm committed to understanding your unique aspirations and tailoring my approach to suit your needs with some East Coast charm.